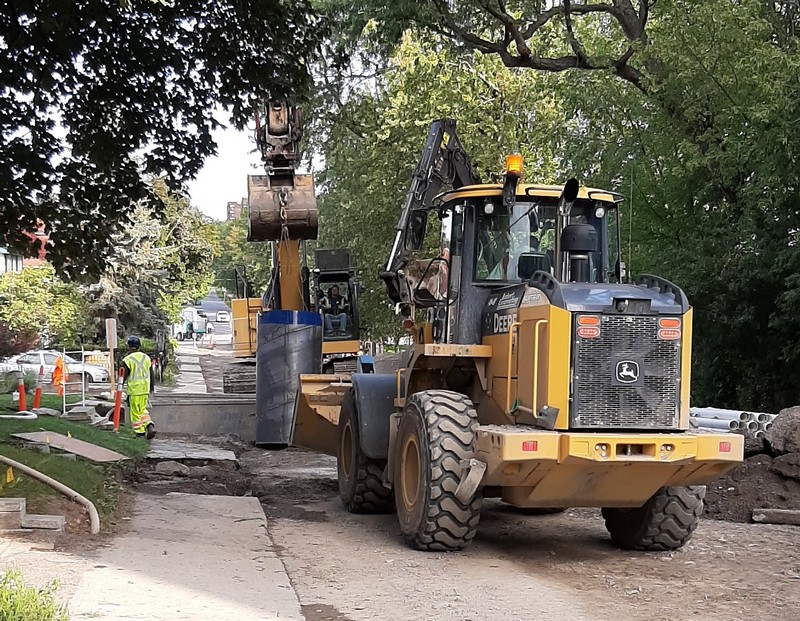 Hallowe'en special
Sandy Hill streets are rich with stories. This year, Action Sandy Hill invites us to dive into some of the more disturbing and mysterious tales as part of a "Dark Side of Sandy Hill" Hallowe'en walking tour. From séances to sewer explosions, spies to the Spanish flu, the 90 minute, by-donation, walking tour promises an evening you won't forget. COVID-19 precautions include: participants (15 per tour max) must register in advance and wear an anti-infection mask throughout the tour; guides will be wearing face shields.  There will be four tours: Thursday, Oct. 29 at 6 p.m.; Friday, Oct. 30 at 6 p.m.; and Saturday, Oct. 31 at 2 p.m. and 5 p.m. Find more information and register in advance at https://ash-acs.ca/  — Hilary Duff
Stepping forward for the Rideau Winter Trail
Rob Sinclair of Marlborough Ave. has agreed to represent Sandy Hill on the founding board of the Rideau Winter Trail organization. If you'd like to help out with this 2.5km loop on the other side of the Adàwe Crossing, please contact info@ash-acs.ca.  The Trail will be important this winter, as people seek a place to ski-walk-run before and after a day in the home office.
COVID second wave
The Sandy Hill Community Response Team continues to support neighbours who may not be comfortable venturing away from home or into the shops. Dozens of Sandy Hill residents have volunteered to pick-up and deliver groceries, run errands, walk dogs, and be available for friendly phone calls for those feeling isolated. Do not hesitate to reach out if you have any questions or would like help: 613-454-5633 or sandyhillcovid19@gmail.com.
This fall at uOttawa
The annual Panda Game and alumni weekend are cancelled. The number of students living in Sandy Hill is down, though the extent of the decline is unknown. There are about 1,000 living in residences, compared to 4,000 before the pandemic. Only 5 of the university's 11 residential buildings are open (the Annex, residences at 45 Mann, Henderson and at 90 University, and Hyman-Soloway on Laurier E.). —with notes from Isabelle Mailloux-Pulkinghorn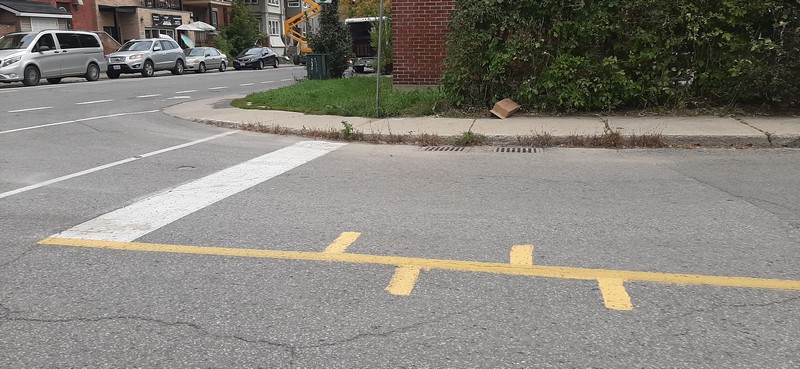 This fall at the Health Centre
Visiting the September ASH meeting, Sandy Hill Community Health Centre  director David Gibson reported the centre saw 93 overdoses in August 2020 compared to 30 in August 2019. He confirmed the toxic drug supply in the city is on the rise. Working with Shoppers Drug Mart and Loblaws, the centre has increased security in recent months to prevent folks from congregating around the centre, nearby businesses, and on Besserer. He acknowledges that issues remain and that enforcement does not address the root causes of addiction.  The safe supply pilot program continues. It is called "Pathways to Recovery" and is housed now near Steve's Music on Rideau St. It provides 300 clients with a safe, regular supply of drugs.   — with notes from Yipeng Ge and Hilary Duff
Prime Ministers' Row
Prime Ministers' Row, the initiative to designate Laurier Ave. E. as an outdoor museum to celebrate all of Canada's prime ministers, has not been in the news lately but it has been busy behind the scenes. Thanks to a just-received grant from the City and other funding, it is about to launch the strategy and planning phase of its project. It has retained the services of professionals who will lead a public engagement phase using virtual platforms as COVID makes face-to-face workshops impossible. This feedback will help PMR develop its implementation plan for the street. You can see PMR's revamped website at https://pmr-apm.ca.
Renaming Sandy Hill Park
Stéphanie Plante's effort to get the park behind the Community Centre at 250 Somerset St. East renamed after the late Inuit artist Annie Pootoogook continues to move forward. Councillor Fleury's staff reports the application is in and affadavits signed. The Commemorative Naming Committee will launch a 30-day consultation once it has met about the application.  Plante speaks about it in a video (Une résidente de la Côte-de-Sable / Sandy Hill leader leading the charge…) at the councillor's website  https://mathieufleury.ca/videos/