New restaurant at Rideau Sports Centre, across the Adàwe Crossing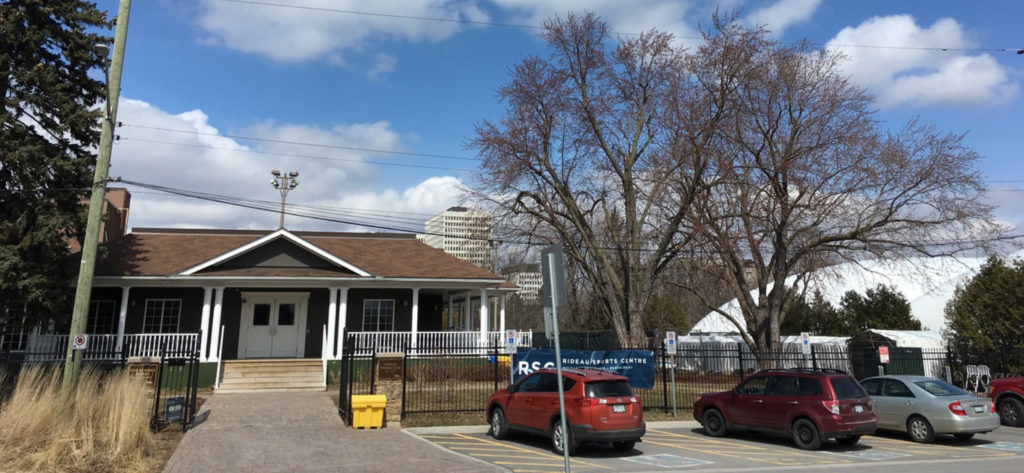 Jane McNamara
My husband and I recently took the short walk across the Adàwe Crossing to check out the grand opening of the Clubhouse Restaurant at the new Rideau Sports Centre. The restaurant was full of people enjoying the samples of appetizers and lively music. We were pleasantly surprised to see our friends from down the street arrive and join us for a glass of wine.
The Clubhouse will be a welcome addition to the dining scene for Sandy Hill residents. At present, the restaurant is open Monday to Friday from 4:30 to 10:00 p.m. The meals are mainly casual burgers, sandwiches and tacos with specials each night of the week. It is an easy destination for those nights when we can't think of anything we want to cook. When the warm weather arrives the terrace will open as well as a deck upstairs overlooking the Rideau River where meals and drinks will be served.
The Rideau Sports Centre has lots to offer with 22 yoga classes every week, lots of tennis, March break and summer camps for kids and other activities and services.
The Ottawa Sports and Social Club has basketball and volleyball there and anyone can join up. There is also a drop-in pickle ball game every Friday afternoon.
The fitness centre is open and a good deal at $30.00 a month. So something for everyone. There is also some talk about building a dock for canoe and kayakers later this spring.
This centre is a great addition to the facilities available for Sandy Hill residents. The deck will be our place to go when the sun is setting on a warm summer evening. It could be the new local for Sandy Hill where you can drop in anytime and connect with friends and neighbours.
CEO Nicki Bridgland points out ways to access the facility include "passholders"— tennis passes, which bring access to pool and fitness, and "casuals" for walk-ins. Registration for deck hockey starts May 28. ­—Ed.